Antivirus Free - Virus Cleaner, Keep phone safe
50
Protect Your Phone 24/7 with This Free Antivirus
Are you worried about the security of your phone? Do you want to keep your phone safe from viruses and other cyber threats? If yes, then this free antivirus is a must-have app for you. Antivirus Free – Virus Cleaner, Keep Phone Safe is a useful app which protects your Android device from all kinds of viruses and online threats. It lets you quickly scan your device and alerts you about the presence of any virus or suspicious file. With this antivirus installed on your phone, you can rest assured that no virus will be able to remain on your device for long. This powerful antivirus can eliminate the viruses and suspicious files from your phone before they can do any damage.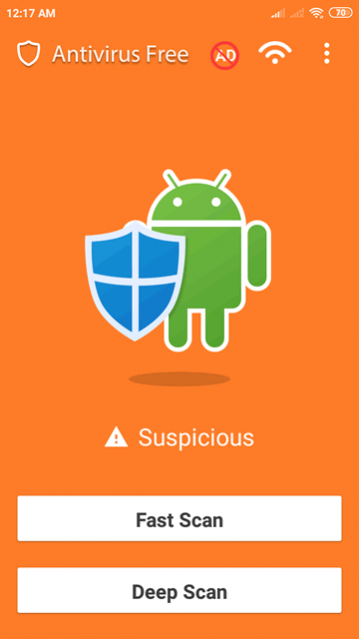 Antivirus Free – Virus Cleaner, Keep Phone Safe has an intuitive user interface which goes well with its user-friendly layout and design. Because of these two features, using this free antivirus isn't too difficult. Anyone can use it to detect and eliminate viruses from their device. You will find the two main features that this app has to offer you on its home screen. These two features are the Fast scan and the Deep scan. The Fast scan is for scanning the different apps that you have installed on your device. It takes about a minute or two to complete. However, this time period is variable and depends on the number of apps you have installed on your phone. This scan can find suspicious activities going on in any app and recommend adequate action to resolve the issue.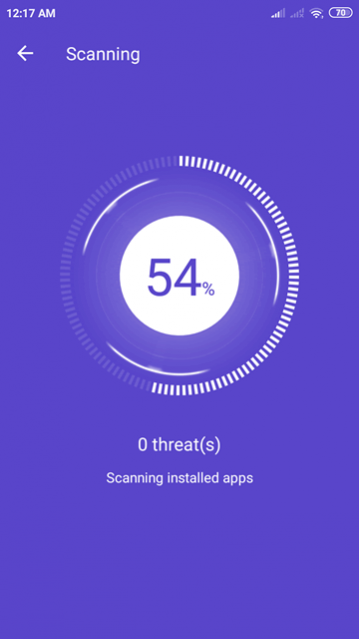 The Deep scan offered by this free antivirus is more comprehensive and thus, takes a little extra time. It scans all of the documents and files that you have stored on your device. You might have to wait quite a while for the scan to finish. Again, the time period for the scan is dependent on the number of files present on your phone. After the scan finishes, it will let you know about the potential threats that some of the files might pose to your device's security. Whether it is a virus or a corrupted file, Antivirus Free is going to detect it and then safely remove it from the phone. You will just have to push a button to ensure the safety of your device.
Antivirus Free – Virus Cleaner, Keep Phone Safe believes in providing round-the-clock surveillance for your device. This is why it keeps on protecting your device whenever you go online. It will scan all the files you download from the internet and also scan any apps that you wish to install on your phone. These scans are conducted automatically so you don't have to even push a button for them to happen. Although this app is a very powerful free antivirus, it doesn't occupy a lot of space on your phone's storage. Moreover, it also doesn't consume a lot of battery power, unlike other antiviruses.
Features:
Intuitive user interface
User-friendly layout and design
Fast Scan for scanning all the apps
Scan all the files with Deep Scan
Finds and eliminates threats
Offers real-time protection from viruses
Lots of customization options available
Occupies minimal space on the phone
Doesn't consume a lot of battery power
Conclusion:
Antivirus Free – Virus Cleaner, Keep Phone Safe is an app which is designed for people who are concerned about the safety of their phone. It provides them the opportunity to scan their device for any viruses or threats that might be lurking around in any of their apps or files. It is a free antivirus worth having on your phone if you want to ensure the safety of your phone's data.
---
Add a review
Tell us your experience with
Antivirus Free - Virus Cleaner, Keep phone safe
50
RELATED PROGRAMS
Our Recommendations
---
---
---
---